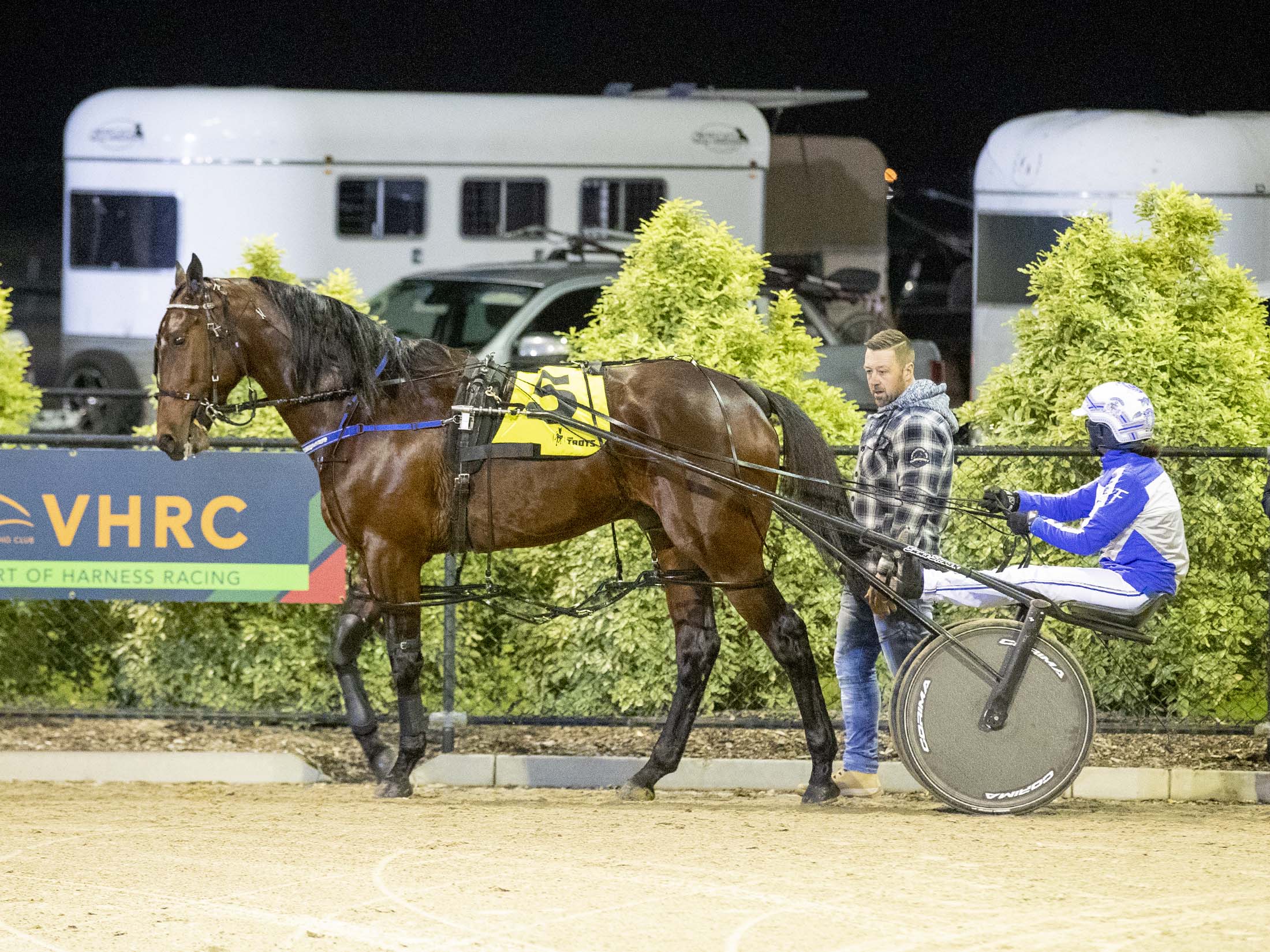 Fri 6 Nov 2020, 6:30 pm
The VHRC are very proud to be partnering HRV with the Trots Vision coverage from Tabcorp Park Melton.
This initiative allows owners, members, punters and enthusiasts to be able to view all horses from the VHRC sponsored parade ring live via Trots Vision at all Tabcorp Park Melton weekend race meetings.
Throughout this challenging time of the COVID-19 pandemic, Trots Vision has provided owners and harness racing devotees a connection with their horses, trainers and drivers during this period. The coverage has provided an excellent insight to each racehorse from the parade ring with expert comments from racecaller Dan Mielicki and on course host Rob Auber. The interviews with trainers and drivers throughout the coverage have been very informative and well received. The VHRC are very proud to have initiated this coverage and hope you will support us by being a member of our club and continuing to view Trots Vison on occassions when you can't be at the racetrack.
The statistics for Trots Vision audience has grown nearly 100% over the past twelve months and continues to grow considerably. The feedback from viewers has been extremely positive and this has provided our industry with additional media exposure. We believe the Trots Vision coverage provides an exciting pathway for harness racing followers into the future.

The VHRC and HRV continue to work together on a number of special projects for 2021 that will provide enormous benefits to our VHRC members.
VHRC wish to thank Dayle Brown (HRV CEO), Andrew English (HRV General Manager – Marketing), Stephen Bell (HRV Racing Manager), Cody Winnell (HRV Media & Communications Manager) and Bianca Walker (HRV Partnership Marketing Coordinator) for their wonderful support in working with the VHRC in developing new initiatives to benefit all owners and members.