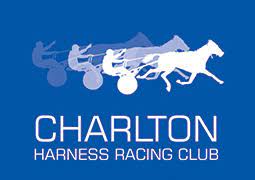 Event Date: Thu 2 Dec 2021, 12:00 pm
Full race program VHRC-APG-APTS Super Bonus Races on offer - to view the Charlton program please click here
TRAINERS NOTE: Every race on this VHRC / APG / APTS Super Bonus Race Series program will provide the following bonuses.
$1,500 VHRC Owners' Cash Bonus, $1,000 APG-APTS voucher and $500 sales sustaining fee discount voucher, the winning horse must be paid up for 'Horse Membership' with VHRC for season 2021.

From the 31st July 2021, Aldebaran Park have now added an additional benefit to winners of the 2021 VHRC Super Bonus Races for TROTTERS only - by providing an additional $500 Breeders Voucher to Aldebaran Park Stallions for this breeding season to eligible horse winners that are paid up horse members of the VHRC.

$500 VHRC Trainers Cash Bonuses – the winning trainer/s need to be paid up 'Trainer Member/s' with VHRC for season 2021.
Conditions apply please refer https://vhrc.org.au/legal/bonus-race-criteria for full details.