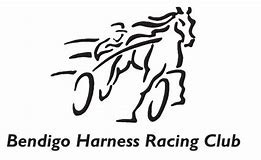 Thu 22 Sep 2022, 8:02 am
VHRC OWNERS & TRAINERS BONUSES
The latest VHRC Bonus meeting was held at Bendigo on Tuesday September 20 with a large number of paid up horses eligible for the bonus should they be victorious. Unfortunately for connections, only two runners were successful during the night.
You can enjoy these benefits by being a member of the club in the new season commencing January 1st, 2023 as many have and if you have not done so as yet and would like to take advantage of the offers, e-mail the club at contact@vhrc.org.au
Registered paid up owners and trainers each receive a bonus whenever a horse wins at allocated meetings plus you receive all the benefits the club has to offer.
VHRC member Len Baker looks at the meeting.
BENDIGO – SEPTEMBER 20, 2022
Local Longlea owners Glenn and Christine Sharp were the big winners on the night when stablemates Mystic Chip and Ima Ziabee scored in their respective races.
Nine year old Tennotrump-Delta Spark mare Mystic Chip was first to arrive in the VHRC / Aldebaran Park Benefiting Our Members Trotters Mobile (Heat 2) over 2150 metres. With regular driver Monique Burnett in the sulky, Mystic Chip settled three back in the moving line from gate four as last start Ballarat victor Aldebaran Stevie led from gate two. Easing three wide approaching the final bend, Mystic Chip defied her years by outstaying her rivals to register a game half head margin over Countess Chiron (four pegs – three wide trail home turn) who was desperately unlucky when trying to get a clear run in the straight until too late. Aldebaran Stevie was a half neck away in third place after an easy time in front. The mile rate 2-04.3. It was Mystic Chip's 16th success at start 115.
Eight year old Tennotrump-Disco Dance mare Ima Ziabee (Josh Duggan) took out the third heat of the VHRC / Aldebaran Park Benefiting Our Members Trotters Mobile, but not before giving her supporters plenty of concern. Galloping in the score up from gate four, once regaining her gait Ima Ziabee did a lot of chasing to regain her position and came out running at full speed when the starter dispatched the field, albeit three wide. Used up to cross polemarker Will Patrick shortly after, Ima Ziabee after a little respite mid-race, kept on giving in the straight to prevail by a neck over a death-seating Kyvalley Surfrider returning a mile rate of 2-03.3. Will Patrick held third 9.5 metres away. From 104 outings, Ima Ziabee has won 14 races.
Glenn Sharp also received the trainers bonus for both horses making it a most profitable night.

SUMMARY

OWNERS BONUS
Glenn & Christine Sharp (Mystic Chip & Ima Ziabee)

TRAINERS BONUS
Glenn Sharp (Mystic Chip & ima Ziabee)