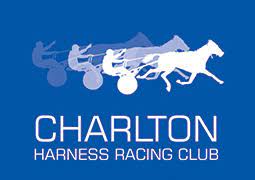 Thu 11 Aug 2022, 12:00 pm
Charlton was the latest venue for the VHRC Bonus meeting held on Monday August 8 with a neat eight event program, with paid up owners reaping the rewards.
You can enjoy these benefits by being a member of the club as many have and if you have not done so as yet and would like to take advantage of the offers for next season, give Kelly Ternouth a call (0408 570197) or e-mail contact@vhrc.org.au
Registered owners and trainers each receive a bonus whenever a horse wins at allocated meetings plus you receive all the benefits the club has to offer.
VHRC member Len Baker looks at the latest winners.
MONDAY AUGUST 8, 2022 - CHARLTON
Unfortunately the majority of winners throughout the day were not paid up – the exception being Smythes Creek owner/trainer/driver Nathan Cahir who enjoyed a most profitable race when 4Y0 Somebeachsomewhere-Our Narissa Franco gelding Telemachus was successful in the APG – The Industry's Not For Profit Sales Co. Pace over 2100 metres.
Burning away from outside the front line, Telemachus had to work a little before crossing Fragmental (gate two), but once in front enjoyed an easy time. Bounding clear on the final bend appearing to have the race safely in his keeping, Telemachus shortened stride rapidly halfway up the running, but still held on to score by neck in a mile rate of 1-58.7 from Asharah (one/three – four wide home turn), with Markleigh Caz running on late from the rear to finish third 3.6 metres away.
Not only did Nathan collect the winners cheque, but also both the owners and trainers bonus.