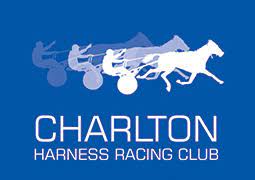 Tue 15 Nov 2022, 12:26 pm
VHRC OWNERS & TRAINERS BONUSES
Monday 14th November fixture was held at Charlton being the most recent VHRC Bonus meeting for paid up owners and trainers. As usual there were a number of paid up horses eligible for the bonus but unfortunately there was only one winner on the day.
You can enjoy these benefits by being a member of the club in the new season commencing January 1st, 2023 as many have and if you have not done so as yet and would like to take advantage of the offers, e-mail the club at contact@vhrc.org.au.
Registered paid up owners and trainers each receive a bonus whenever a horse wins at allocated meetings plus you receive all the benefits the club has to offer.
VHRC member Len Baker looks at the meeting.
CHARLTON – Monday 14th November
Alfie Always a gelded son of Yankee Spider and Ima Thrill Seeker was successful in the VHRC / Aldebaran Park Benefiting Our Members 3Y0 Trotters Mobile over 2100 metres. Raced by Ray and Janelle Cross and trained by Ray at Bet Bet, Alfie Always driven by stable reinsman Jack McKinnon began fast from gate four to lead and ran his rivals ragged, accounting for My Jerry (gate three) which raced exposed before dropping down to trail to in the last lap. Hurricane Jane (one/one from the extreme draw) also dropped to the markers in the last lap to follow the pair. The margins 4.3 by 4.8 metres in a mile rate of 2-04.2.
Ray was to also receive the trainers bonus making the race a profitable one.
SUMMARY
OWNERS BONUS
R & J Cross – Alfie Always
TRAINERS BONUS
Ray Cross – Alfie Always