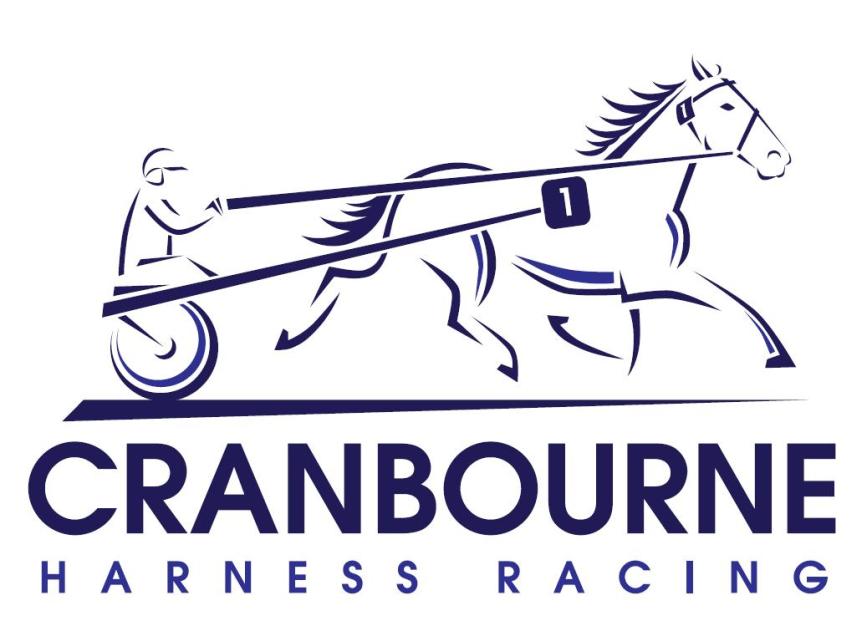 Mon 29 Nov 2021, 4:24 am
Cranbourne conducted the most recent VHRC Bonus Meeting on Sunday Monday October 18 with a seven event card.
If you have not joined the VHRC as yet and would like to take advantage of the offers with only two meetings remaining - give Kelly Ternouth a call (0408 570197) or e-mail contact@vhrc.org.au
VHRC member Len Baker looks at the latest winners.
SUNDAY NOVEMBER 28 - CRANBOURNE
The APG – 2Y0 Finals Each Worth $750K In Prizemoney & Bonuses Pace over 2080 metres opened the program and ex-Kiwi 3Y0 Gold Ace-Trevi Bromac gelding Three Rivers gave owner Terry Meehan a thrill by winning easily in a mile rate of 1-57.4. Trained and driven by Joe Pace from Harkness in the Melton area, Three Rivers first up since winning at Rangiora in the South Island began swiftly to lead from gate six and was untroubled to record a 4.6 metre margin from Hi Manameisjeff (three wide at the bell from last to race uncovered for the final circuit), with Captain Maastricht (six markers) third 5.2 metres back after being extricated wide on turning.
Joe Borg who has prepared over 138 winners received the trainers bonus.

The VHRC / Aldebaran Park Benefiting Our Members Trotters Mobile over 2080 metres went the way of Sunbury's Livingston family (T, J & N) bred and raced Danny Bouchea-Rockin Wilma 4Y0 gelding Roi Du Soleil. Trained by Justin Livingstone and driven by youthful Ballarat based Bailey McDonough, Roi Du Soleil began swiftly from gate four to lead throughout. Although the favourite Builder Bob (four back the markers – death seat last lap) moved up to issue a challenge approaching the home turn, Roi Du Soleil couldn't be caught with Roi Du Soleil safely holding him at bay to score by 1.5 metres. Goober (one/one last lap) from the tail was third 22.6 metres back. The mile rate 2-02.2.

Local (Drouin) co-trainers Gary & Debbie Quinlan combined with Chris Alford to capture the 2080 metre Become A VHRC Member Today Pace with Knights Templar, a 3Y0 Art Major-Miss Deville gelding raced by Wilkes Park, Charlie Wells and Heather Fisher. Leading out from gate three before handing over to John Justice's speedy Helluva (gate five) to receive a lovely trail, Knights Templar after moving outside the pacemaker on the home turn, proved too strong at the finish, blousing the leader by a head in 1-59.7. Joonior Brown was third from near last 18.7 metres back.
It was a good race for the stable as Gary and Debbie also received the trainer bonus.

Longlea trainer/driver Scott Rains was successful with 5Y0 Modern Art-Illawong Jovial gelding Illawong Jovial in the Don't Miss Out On The VHRC Bonuses Pace over 2080 metres much to the delight of owner Sharon Threadwell. Eased to be four back along the markers from gate three, Illawong Jovial after coming away from the inside to be three wide with a trail running into the final bend, finished his race off well to record an easy 5.9 metre victory from Priddy Easy (gate six) which led, with Searover (one/one at bell) third 1.2 metres away. The rate 2-00.2.
Scott Rains also snared the trainer bonus.

The APG – Industry Owned & Not For Profit 2Y0 Maiden Pace over 2080 metres saw Avenel part-owner/trainer/driver Juanita Breen's Betterthancheddar-Sayalittleprayer gelding Roarforroscoe victorious when making his race debut. Given a sweet trip one/one from gate six, Roarforroscoe despite being pushed four wide on the home turn as runners had moved around him in the last lap, ran home best to prevail by a neck from Itz Bull Speed Ahead which sprinted fast from the tail at the bell to lead for the final circuit. Blood Moon (three back the markers at the bell) was third 5.3 metres away.
Although not eligible for the owner's bonus, Juanita a competent trainer who has prepared 95 winners to date from a limited number of horses and received the trainer bonus making it a good race for her.

Astute Lemnos trainer Russell Jack produced a smart youngster by the name of Justify, a Always B Miki-Jazzam colt to win on debut when victorious in the Be Part Of APG's Greatest Ever Sales & Race Series 2Y0 Maiden Pace over 2080 metres. Driven by young gun James (Herbie) Herbertson, Justify starting solo on the second line was given plenty of time to find his feet settling at the tail. Moving to the one/one racing for the bell on the back of Red Hot Assassin (gate four) as Eton Rock (gate five) led. Easing three wide on the final bend, Justify charged home to record an impressive 1.6 metre margin over Red Hot Assassin which battled on gamely, with Elton Rock a nose away third. The mile rate 2-03.1.
Although not eligible for the owner bonus, Russell Jack was a recipient of the trainers bonus.

Four year old Courage Under Fire-Diamondadywallorel gelding Diegos Diamond trained by Pawan based Jodi Quinlan for mother Cheryl was successful in the 1609 metre APG's $1.5M Finals Night for 2022 Graduates Pace. Driven by Tasmanian Taylor Ford attached to the stable, Diegos Diamond (gate two) was given the run of the race trailing Cee Cee Norman inside him. Angling away from the inside on the home turn, Diegos Diamond was too strong at the finish for the pacemaker, reaching the wire by 6.6 metres. Stormtide (three back the markers) was third a head away. The mile rate 2-00.7.
Jodi also received the trainer bonus.

OWNER BONUS
Terry Meehan
Livingstone Family
Wilkes Park, C Wells, H Fisher
Sharon Threadwell
Cheryl Quinlan
TRAINER BONUS
Joe Borg
Gary & Debbie Quinlan
Scott Rains
Juanita Breen
Russell Jack
Jodi Quinlan