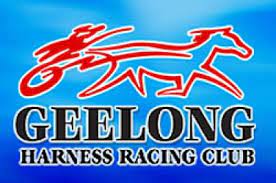 Wed 2 Nov 2022, 2:39 am
VHRC OWNERS & TRAINERS BONUSES
Geelong Monday October 31 was the most recent VHRC Bonus meeting for paid up owners with a number of eligible horses chasing a bonus payout.
Unfortunately only one winner scored during the day.
You can enjoy these benefits by being a member of the club in the new season commencing January 1st, 2023 as many have and if you have not done so as yet and would like to take advantage of the offers, e-mail the club at contact@vhrc.org.au
Registered paid up owners and trainers each receive a bonus whenever a horse wins at allocated meetings plus you receive all the benefits the club has to offer.
VHRC member Len Baker looks at the meeting.
GEELONG – MONDAY OCTOBER 31
Four year old Bettors Delight-Libertybelle Midfrew gelding Keayang Kamikaze was victorious in the Become A VHRC Member Today Pace over 1609 metres. Raced by Terang trainer Marg Lee and the family's Levard Racing Group, Keayang Kamikaze starting from gate two on the second line settled three back in the moving line as polemarker Champagne Rockstar safely retained the front running., before reinsman Greg Sugars surprisingly elected to take a trail on the $126 chance Kolovos (gate four) after travelling a short distance. Well supported favourite Ghost Of Time the omen bet of the night with Halloween being celebrated, after being trapped three wide from gate five moved to race exposed at the bell. Angling three wide in the last lap, Keayang Kamikaze sustained a long run to blouse a game Ghost Of Time by two metres, with Champagne Rockstar easing away from the inside on turning flashing late after being held up third 1.4 metres third. The mile rate 1-55.2.
SUMMARY
OWNERS
M Lee, Levarg Racing Group – Keayang Kamikaze