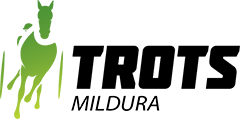 Mon 26 Sep 2022, 8:06 am
VHRC OWNERS & TRAINERS BONUSES
The latest VHRC Bonus meeting for paid up owners was held in Sunraysia when Mildura raced on their traditional Grand Final night Saturday September 24.
You can enjoy these benefits by being a member of the club in the new season commencing January 1st, 2023 as many have and if you have not done so as yet and would like to take advantage of the offers, e-mail the club at contact@vhrc.org.au

Registered paid up owners and trainers each receive a bonus whenever a horse wins at allocated meetings plus you receive all the benefits the club has to offer.

VHRC member Len Baker looks at the meeting.


MILDURA – SEPTEMBER 24, 2022
Young Birdwoodton trainer Lachlan Prothero provided 3Y0 colt Holzhauer to score in the APG – The Industry's Not For Profit Sales C0 Pace over 2190 metres giving the large group of owners Strips Group, Anthony Mansfield, Lawrence Chang, Adrian Spencer, Harold Preston, Gray Harrison and Brian Lucas plenty to cheers about. Driven by Charlton's Ryan Sanderson, Holzhauer a colt by Falcon Seelster from Meilita Bromac began speedily from gate four to momentarily lead, with Alex Ashwood (Roberts Delight) (gate two) immediately easing off his back to assume control. Hard driven in the back straight on the final occasion to stay in touch, Holzhauer eased away from the inside on turning and did best in a slugging finish to prevail by a neck on the wire. Polemarker Billy Jack (three pegs) a stablemate of the winner was third 6.2 metres back after never leaving the inside running. The mile rate 1-59.9.
Six year old Art Major-Watties Sweetheart gelding Major Watson raced by Bendigo's Rob Martin chalked up his thirteenth success when victorious in the APG – Serving The Industry For 32 Years Pace over 1790 metres. Driven by Abby Sanderson (Ryan's sister) for Strathfieldsaye trainer Julie Douglas, Major Watson led throughout from gate three and was never going to lose, reaching the judge 4.3 metres clear of Dennis (three pegs from inside the second line) which gained inside runs, with polemarker Starvin Marvin 1.1 metres back third after trailing the winner and easing away from the inside on turning. The rate 1-58.1
Julie Douglas also received the trainers bonus.
Prolific owners Eric and Heather Anderson's Kiwi bred 4Y0 Live Or Die-Roman Goddess gelding Two Sock Creek racing under the banner of E & H Nominees Pty Ltd landed the Join The VHRC Pace over 2190 metres giving both Julie Douglas and Abby Sanderson a double. Starting from gate three on the second line, Abby wasted no time and Two Sock Creek was off and running three wide shortly after the start to cross the leader Our Amazing Grace (gate three) in the front straight on the first occasion. Given an easy time, Two Sock Creek just lasted by a head to account for Our Amazing Grace which flashed late after extricating off the winners back halfway up the running. Orama came from near last in the moving line to be third 5.3 metres away after switching down to the inside on turning.
Julie Douglas added the trainers bonus to her winners percentage cheque.
SUMMARY
OWNERS BONUS
Holzhauer (Strips Group, A Mansfield, L Chang, A Spencer, H Preston, G Harrison and B Lucas)
Rob Martin (Major Watson)
E & H Anderson Nominees Pty Ltd (Two Sock Creek)
TRAINERS BONUS
Julie Douglas (Major Watson & Two Sock Creek)