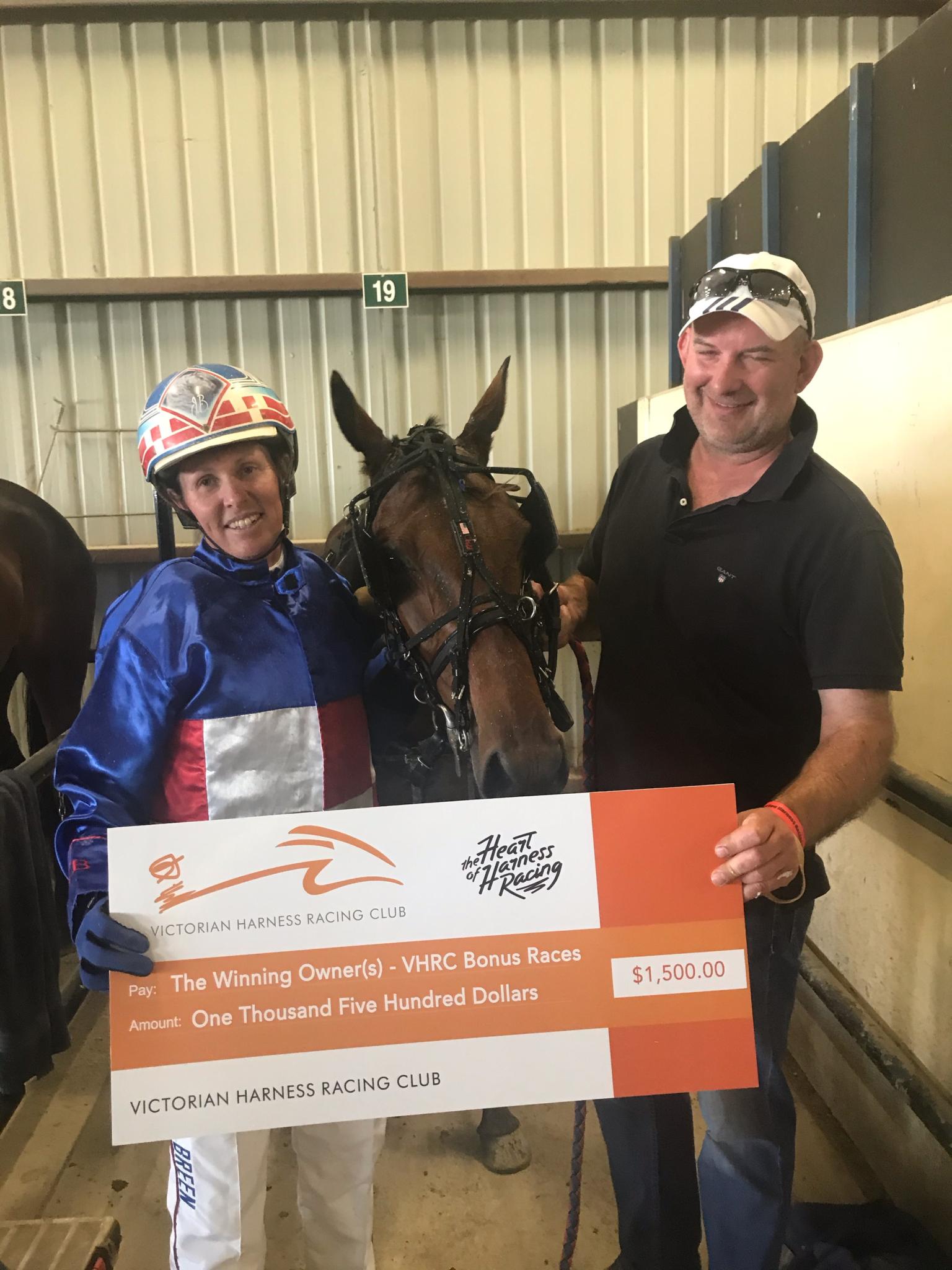 Fri 4 Dec 2020, 3:41 pm
Congratulations to the winning connections of nine VHRC-APG-APTS Super Bonus race winners at Shepparton last night.


WINNERS
Race 1 – SASSYFEET
Owner(s) : G N Allen, J L Allen

Race 2 – DESSIE GEE
Owner(s) : J D (John) Gilmore

Race 3 – LOTTIE MOON NZ
Owner(s) : A M Brown, J Breen, J Kreskas, N Boyer, C J Clark, C D Breen, S Pearce

Race 5 – MARIANNA BROMAC NZ
Owner(s) : T M Taylor, G P Cooper, P F Fiumara, D M Taylor

Race 7 – JENSOMS PET
Owner(s) : G L Lewis, Estate of W H Szwanenfeld, G Small

Race 8 – HONOLUA BAY
Owner(s) : Lauriston Bloodstock Pty Ltd

Race 9 – CHANGEOVER GIRL
Owner(s) : T & L Nominees Pty Ltd

Race 10 – IM THE MIGHTYGRAMPS
Owner(s) : J W Laker, A Mifsud

Race 11 – SHAKATIE
Owner(s) : R D (David) Cochran


All these horses won the VHRC Owners Bonuses which includes;
$1,500 Owners' Cash Bonus, $1,000 APG-APTS voucher and $500 sales sustaining fee discount


Congratulations to the Trainers who won the $500 Trainer cash bonus last night.

Race 2
Laura Crossland

Race 3
Juanita Breen

Race 9
Stephen O'Donoghue & Rebecca Bartley

Race 10
Glenn Douglas

Race 11
Stephen O'Donoghue & Rebecca Bartley


We would also like to sincerely thank Ian McDonald from the Shepparton Harness Racing Club for the bonus race photography last night.