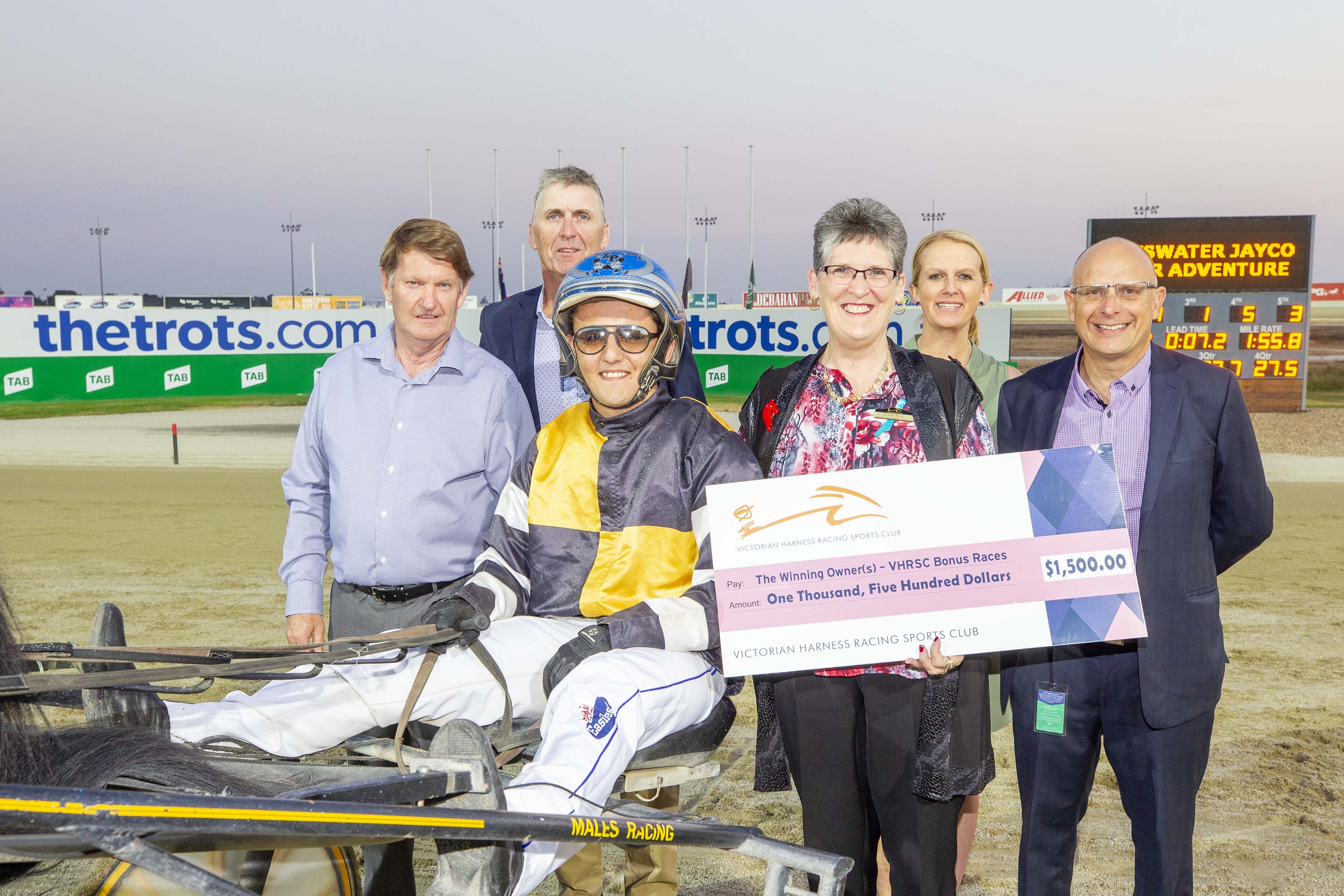 Fri 10 Feb 2023, 9:11 am
$500,000 Reasons To Join the VHRC in 2023
The Victorian Harness Racing Club (VHRC) will be once again conducting its Super Bonus Race Program in 2023 where there is $500,000 in Cash Bonuses available to VHRC Owner and Trainer Members.
In 2023, there will be the opportunity for VHRC Horse Owner Members to win a $1,500 Cash Bonus across 26 race meetings conducted across regional Victoria between March and December. An eligible horse can win multiple bonuses across the 26 VHRC Super Bonus Meetings. For Trotters that win a VHRC Super Bonus Race in 2023, there is even more rewards with Aldebaran Park kindly donating a $500 Voucher which can be used when breeding to one of their Stallions in the 2023 season.
To be eligible for the VHRC Super Bonus riches in 2023, each horse must be paid up by 28 February 2023. The cost for each horse is $250 with discounts applying for five or more horses paid up.
Paid up Trainer Members of the VHRC also share in the $500,000 in VHRC Bonuses on offer. Each time a VHRC trainer member wins a VHRC Super Bonus Race with an eligible horse that they train in 2023, the trainer will receive a $500 Cash Bonus from the VHRC.
Paid up trainer members and all listed owners of a paid-up horse become members of the VHRC. All owner and trainer members of the VHRC will receive free admission to all Harness meetings in Victoria as well as access to the new VHRC Members Facility opening soon at Tabcorp Park Melton. Members will also receive invitations to VHRC Member Happy Hour Events and exclusive VHRC member hospitality opportunities.
To become an owner or trainer member of the VHRC or for further information on the Super Bonus Race Program in 2023, please visit www.vhrc.org.au or call the VHRC on 0408 570 197