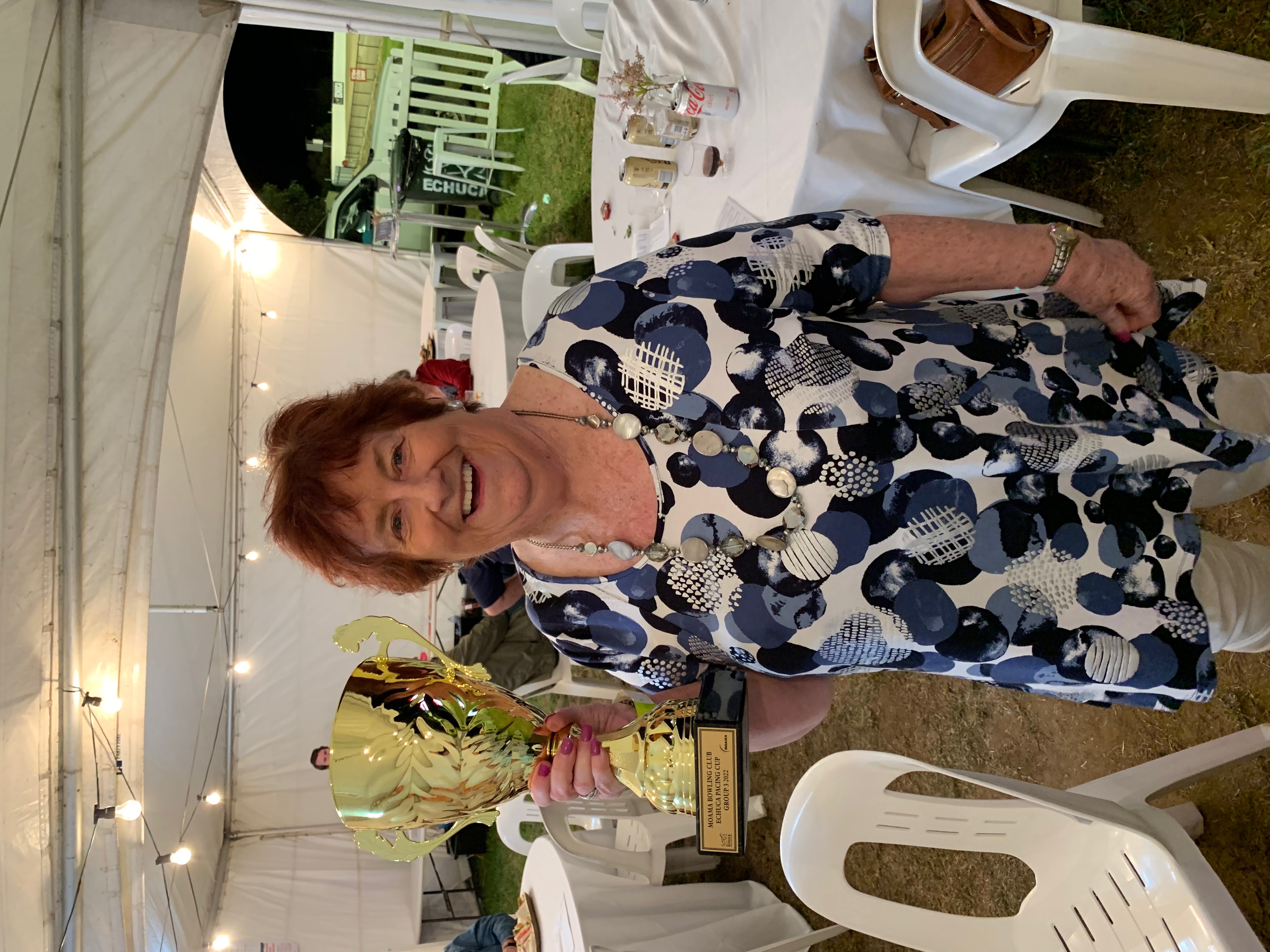 Sun 27 Mar 2022, 10:19 pm
Charlton's biggest day of the year was held last Sunday March 20 with the running of the $35,000 (Group 3) Charlton District Community Bank 2022 Charlton Pacing Cup over the staying trip of 2570 metres going to long time VHRC members Russell and Pam Hockham's 6Y0 Bettors Delight-Chadas Koala entire Demon Delight.

A 6Y0 Bettors Delight-Chadas Koala entire, Demon Delight trained by Cardigan duo Emma Stewart and partner Clayton Tonkin and driven by Jackie Barker, Demon Delight pounced on the lead from gate five as the mobile pulled away with stablemate Our Millionaire (gate six) content to park outside him not applying any pressure. Phoenix Prince from the extreme draw settled three back in the moving line.

When Jodi Quinlan (Phoenix Prince) commenced a forward three wide move in the last lap to join the pair, the three stablemates drew away to fight out the finish and in quarters of 29.9, 29, 27.9 and 27.8, Demon Delight greeted the judge by 1.2 metres over Phoenix Prince and Our Millionaire who was 2.4 metres back in third place while also giving the stable another trifecta. The mile rate 1-56.7 two tenths of a second outside Barynya's 2015 track record. It was Demon Delights first success since winning the Melton Plate in 2020 having raced only on 33 occasions and winning 12.

Demon Delight was to bring up two cups victories in the space of six days when easily winning the $35,000 (Group 3) Moama Bowling Club Echuca Pacing Cup over 2560 metres at Echuca on Friday March 25 giving the Hockham's further delight. With Jackie Barker again in the sulky, Demon Delight had little trouble in leading from gate three with virtually no pressure being applied except for a little dip by Like A Wildfire (gate 5) which vacated the one/one within a lap, was presented with the race. In quarters of 32.1, 31.1, 27.9 and 27.6 for the last mile, Demon Delight safely defied all challengers to score by 2.8 metres from a game Like A Wildfire, with Phoenix Prince (three wide last lap) from the rear third a head away giving the leading stable another trifecta which is becoming a habit in these country cups. The mile rate two minutes even.
By Len Baker